The Kerry Way
Whilst millions of people have completed marathons over the past few decades, ultramarathons are still pretty niche. Ireland has a bunch of fantastic ultrarunners and a handful of amazing ultramarathons.
The big kahuna of them all is the Kerry Way Ultra, which is about to have its tenth outing on September 2nd and 3rd. The Kerry Way is a wonderful trail that traverses the entire Iveragh peninsula. Many people travel from the US and mainland Europe to do multi-day hikes of the route.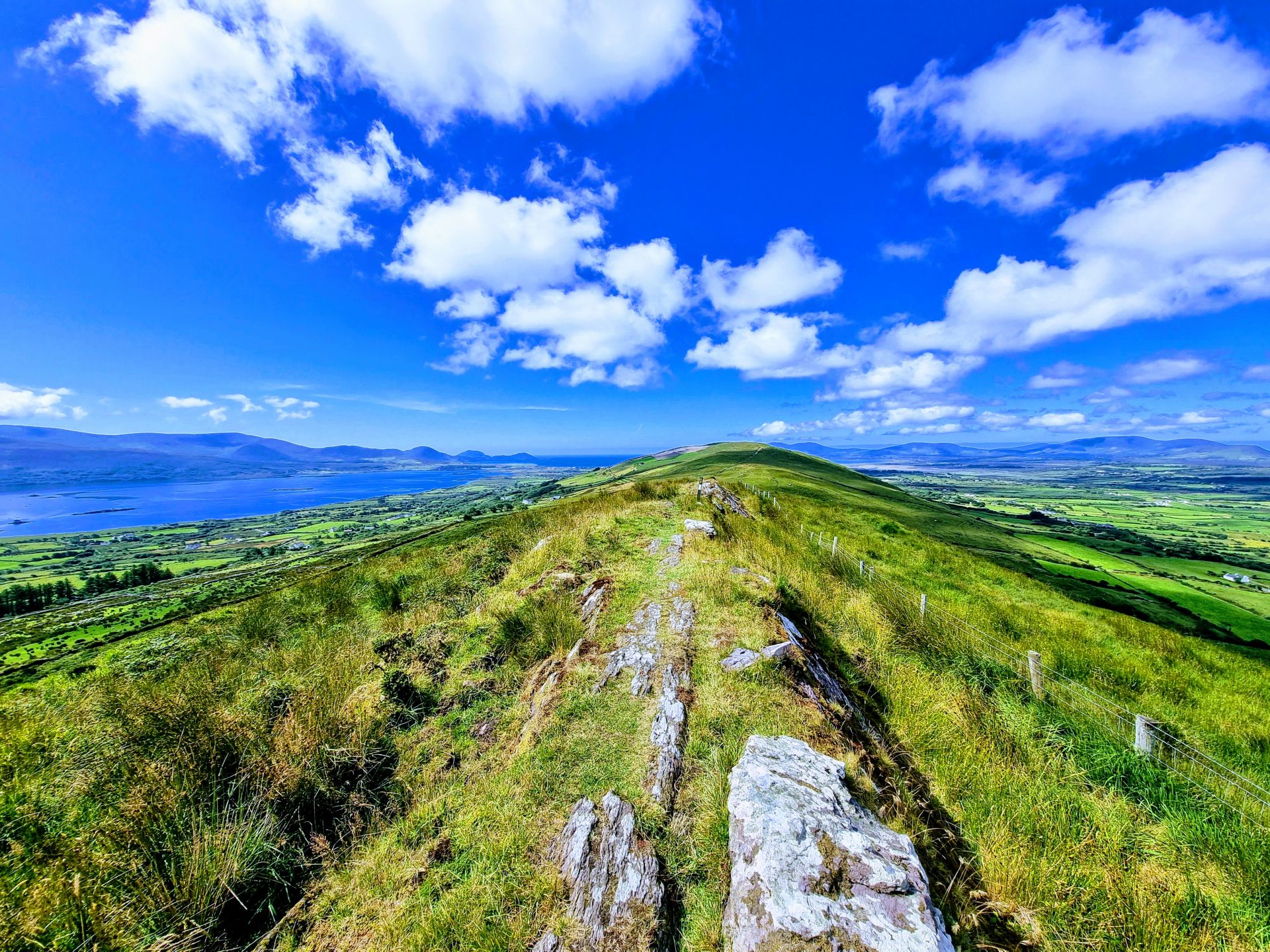 KWU Races
Whilst an Ultra is anything over 26.2 miles, it generally starts at 50k and there are some standard distances of 50k, 50 miles, 100k, 100 miles and a few at 200 miles. KWU is a bit different and has 4 races this weekend:
Lite - ~58k from Sneem to Killarney
Nite - ~100k from Dromid near Waterville to Killarney.
Relay - ~200k loop of the entire Kerry Way in teams, start/finish in Killarney
Full - ~200k loop of the entire Kerry Way as individuals, start/finish in Killarney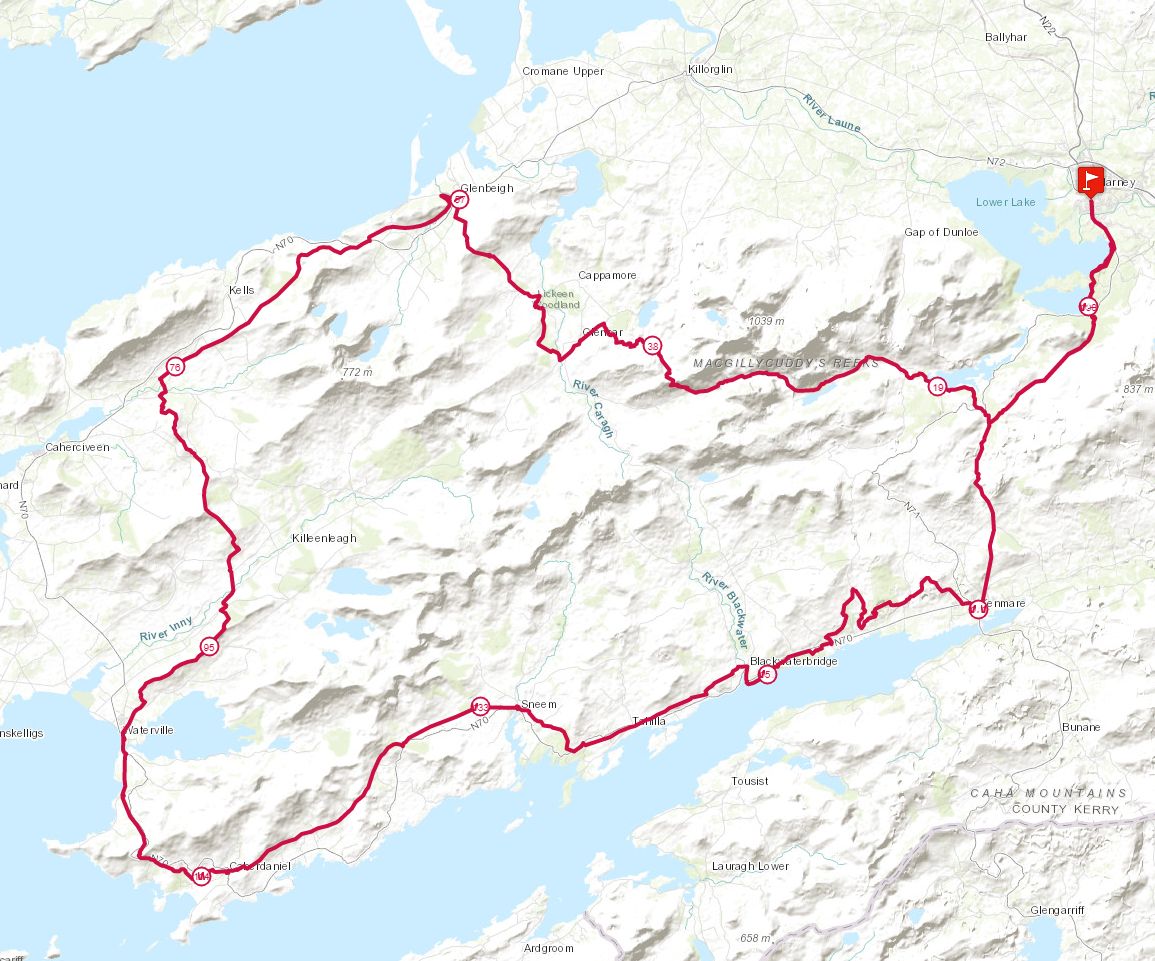 Eileen
The Race Director, Eileen Daly, is rightly a legend in the Irish ultrarunning community. A former co-worker of mine described her as a force of nature. She has created these very special races that have none of the pomp and hype of other more famous races around the world, but have 100x the heart and the humour.
2021 Lite
I did the Lite last year and it was amazing. It will stay with me forever as a formative experience and was the first time I felt like a proper ultrarunner even though I had run longer distances, if that makes any sense. On top of that, strangely, as I passed the walking dead who were doing the Full, I wasn't dissuaded, they made me want to try it.
I really can't believe how I have gone from first hearing about KWU maybe 6 years ago and thinking it was for superhuman lunatics, to finding myself getting ready to take it on in less than 24 hours. Yes I'm completely freaked out but luckily I watched Touching The Void this week, so a wee amble in Kerry over the weekend isn't looking so terrifying any more.
The Golden Hour
The best ultrarunning podcast out there is The Adventure Jogger. Host Ryan Ploeckelman proves time and again that lots of humour mixed with knowledge and insight is the perfect combo for a podcast.
His interview with Harvey Lewis had me laughing out loud like a loon as I tripped relentlessly above Foilmore on one of my KWU recces this summer.
In another episode, a guest pointed out that in an ultra, spectators only care about the first few people over the line, and the last few people over the line. This was proven in spades last year when Eoghan O'Neill and Denis Bowen crossed the finish line of KWU with 40 seconds to spare. 40! The clip of them finishing was a running highlight of 2021 for me.
The Full route
You can check out the Live Tracker with the route but you can get an even better sense of it from the 2021 route on Trace de Trail. Particularly the elevation and distance travelled at any point.
Watching it Live
This year they are trying something new and will have a bunch of live broadcasts online throughout the 40 hours. It'd be fantastic if lots of people who have never looked at a race or an ultra in their lives tuned in for some of it. I think you'll enjoy it!
All the links you need are on this site but the main ones are:
The outline schedule for broadcasts is as follows:
Friday 2nd, 5.45am - Ultra Countdown & Kickoff from Killarney Race Course
10am - Glencar
1pm - Glenbeigh
5pm - Waterville
7pm - Caherdaniel
9pm - Waterville, Start of Ultra Nite
Midnight - Waterville, Burning the midnight oil with some past runners
Saturday 3rd, 8am - Sneem, Start of the Ultra Lite
12am - Kenmare
4pm - Killarney Finish Line. Special guest Charles speaking about recovery for athletes
7pm - Killarney Finish Line. Special guests speaking about the importance of running for mental health.
9pm - Closing ceremony. Special guests who are experts in nutrition for extreme sports
And if you want to follow a very slowly moving dot on a map, my bib number is #147 and the Live Tracker is here. Let's see how I do. Particularly when the rain comes in at night.
---
comments powered by

Disqus