I was very disappointed to miss the inaugural Bandon 10k last year so there is no way I'm missing the first Bandon Half Marathon on May 14th.
My type of running is known, by experts in the field, as walking :-) Last year I did the Courtmacsherry 10k, the Dingle Half-Marathon and the Galway Bay Half-Marathon. All done incredibly slowly and all tough. My dodgy ankle did not help.
My aim for Bandon is to shave at least an hour off my time. It's not going to be easy since the route is pretty challenging due to hills. But that is balanced by the fact that the views are great. TBH I really didn't enjoy the Galway race. Urban running, in traffic, even with sea views, cannot compare to something like the Dingle Peninsula. The Bandon run is in some of the lovely back roads between the Clon road and the Dunmanway road near the river. See below: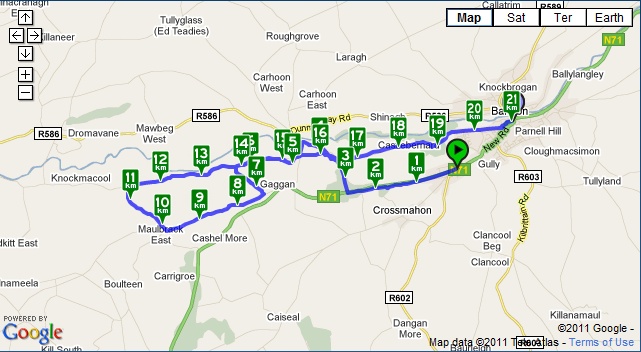 If you have never run before, why not go for the 10k route? It's a great way to spend a morning and the pints taste mighty fine afterwards.
I believe the Dingle weekend is their busiest business weekend of the year. Let's hope the same ends up being the case for Bandon.
Hopefully see you on the route. I'll be the mentalist wearing these: