It's great to see Cork CoCo finally putting an Alerts system in place. It's very easy to use. You simply go to the relevant Map Alerts site and register there with your mobile/email/etc. You can also add your home and work locations for alerts.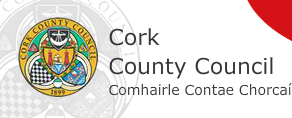 Right now they are doing Alerts for Met Eireann Severe Weather Warnings in all of the County and for Flood Warnings in Clonakilty. I assume they'll eventually integrate Bandon FEWS in too rather than running two separate systems.
Other Alerts they will add in the future (presumably on the same opt-in basis) are:
Road Closure and Scheduled Road Works
Road Gritting and Salting Updates
Road Incidents and Accidents
Water Service Disruptions and Boil Water Notices
Community and Miscellaneous Events
Major Emergencies The system is powered by Map Alerter, an Irish company based in Carlow and run by Brendan Cunningham. They already have several other CoCos using the system and I look forward to all counties signing up.
MapAlerter has an API and RSS feeds available and I'll do a post here soon on how to use them for the Cork data. It's a brilliant example of real #opendata being made available rather than being talked about.
I have to assume some of the towns in the county are creating, or have created, iPhone/Android Apps for their town. Alerts would be a very useful addition to those.
Well done to all involved.