It's that time of year again to get your nominations in for the Irish Blog Awards. The ceremony is being held in the lovely Cork International Airport Hotel on February 21.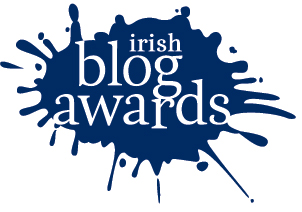 The number of wonderful Irish blogs increases daily and I can't keep up with the flood of high quality writing out there. There are plenty of categories to nominate in, but you don't have to do all of them. Why not head over to Irishblogs.ie and have a browse of the posts there? You may find some real gems you hadn't known about before.
I think this year I'll focus my nominations on the best of the newer blogs. For example, Ivan1 and Ivan2 will be getting several votes from me.