The Bloom Gardening Event is back and it looks fantastic. On in the Phoenix Park from 28th May to 1st June, it seems to have something for everyone.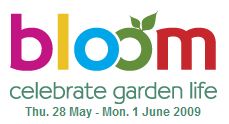 Presented by Bord Bia, there are show gardens, craft centre, artisan food market and a family fun and learning zone.
If you are on Facebook, follow em here. On Twitter, they hang out here.
I wish I was in Dublin to check it all out.